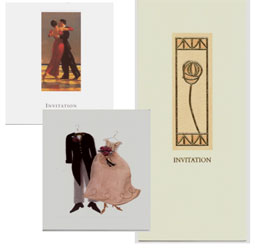 Such is the quality of the stationery that CCA produce, it is the only company we use at Personal Touch. There is over one hundred different designs from modern to traditional.
It is one of the first things regarding your wedding that your friends and family receive so make the first impression a lasting one.
We can also supply a top quality calligraphy service just to make things a little simpler for you.
Contact us about our range of Stationery on offer...
Examples shown on page are CCA stationery - you can just see how fantastic some of the designs look!
Visit the CCA website to view a full range of the CCA Stationery we can offer!